Coordinator: Fabio Calzavara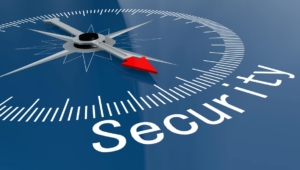 The world changes, and the industry evolves. Progress has had three declinations:
Expansion of intervention schemes thanks to scientific and technological discoveries
Increasingly detailed and selective legislation
Centrality of the management of human resources and assets
Emerge un fattore fondamentale per l'efficienza dei sistemi produttivi: il Binomio Manutenzione e Sicurezza.
Companies want to guarantee the safety requirements for environments and equipment, protect the operators' health and safety, and preserve equipment, facilities and workplaces in a functional state.
This is threatened daily by factors and economic difficulties that can deviate from the goals set: the lack or ineffectiveness of maintenance can cause dangerous situations, accidents and health problems. Defects due to poor maintenance (of vehicles, industrial or agricultural machines, electrical systems, fire extinguishers, water systems or workplaces) can cause damage to both humans and the environment.
Nowadays, companies can be supported by high-performance management systems that document and guarantee any step. However, the risk is that such systems do not become concrete operational tools and are used only for certification purposes.
A focus on the objectives ( i.e. the definition of concrete policies, determination and adequate preparation that can make us move from the simple mitigation of a risk to the ability of the system to adapt to equal safe conditions) and a great passion for the matter are the keys.
A.I.MAN. for this reason, strongly wanted to create the Safety Section to focus on environmental and psychophysical well-being protection. It actually makes it possible to share best practices and updates on the state of prevention within the company, with particular regard to the world of maintenance.